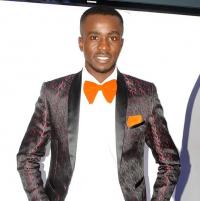 Personal Information
First Name

EKE

Last Name

CHIJINDU FAVOUR

Gender

Male
Location
Country

Nigeria

State

IMO STATE

City

OWERRI
More
Website

world-music-out-reach.site123.me

About Me

The famous composer EKE CHIJINDU FAVOUR HEDGES was born in NOVEMBER 1993 in his home town EZIAMA OSUAMA ISIALA MBANO LGA IMO STATE NIGERIA, he is the 3rd child of his parents, he studied statistics at IMO state university Nigeria and he is an Anglican.

EKE C Hedges is a musical sensation and also the director of WORLD CLASSIACL MUSIC OUT REACH. His works finely blends classics with modern contemporaries like never before. what makes his works outstanding are the originality, dynamics,melodic Harmony,rise in the pace of his works,and the ability to electrify listeners thereby creating a bound between the two.he started his musical career at the age of 13years with the help of his father EKE CHIBUEZE HEDGES,who is also a musicologist,EKE CHIJINDU FAVOUR HEDGES has composed many works LIKE (ENDLESS PRAISE MUSIC BOOK, THE DEATH AND RESURRECTION MUSIC BOOK, GLORIOUS EXAILTATE MUSIC BOOK, IN HIS PRESENCE MUSIC BOOK, HEDGES NOWAY OUT MUSIC BOOK, HEDGES SYNPHONIA MUSIC BOOK, HEDGES PIANO WORKS MUSIC BOOK ETC AND ALSO MANY NATIVE WORKS OF HIM and some are not yet realized to us. He became popular in classical music all over the world after composing the award wining books (ENDLESS PRAISE AND GLORIOUS EXALTATE) which contain the ARRIVAL OF DONALD TRUMP, MOZART MEMORIAL SONG(GIVE THANKS UNTO THE LORD) and HANDEL MEMORAIL SONG(HALLELUJAH TO THE LORD). he has traveled to different part of the world for performances and he is best know for his creativity but in composition, organ and conducting. he is the founder of ENDLESS PRAISE CREW CHOIR which is the choir that records and performs his works after composition, he is presently the director in charge of Government house chapel choir IMO State.NIGERIA and Vox Anglican chorale owerri Anglican Diocesan chorale.