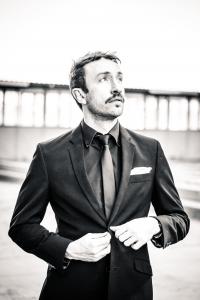 Personal Information
First Name

Pieter

Last Name

Bezuidenhout

Gender

Male
More
Website

www.pieterbezuidenhout.com

About Me

Pieter Bezuidenhout Composer has come to be considered as one of South Africa's most prominent young composers. Invested in the wolds of concert, chamber and theatre music, Pieter's musical voice has come to be recognizable as truly unique and innovative.

He has received composition accolades from the Tri-Arts Music Foundation, European Academy of Choral Conductors and twice by The Stevans Grove International Composition Competition.

His works have been performed in Graz, Washington, Bratislava, Istanbul, Tokyo, Hong Kong, Singapore and by the Choir of the Music Conservatory in the Canary Islands to great acclaim. His music is published by Helbling Verlag Publishers in Innsbruck, Germany.