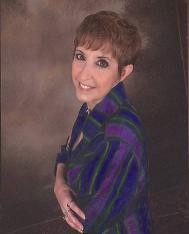 Personal Information
First Name

Diana

Last Name

Rutherford

Gender

Female
Location
Country

United States

State

Colorado

City

Aurora
Musical Information
Musical Activities

Composer
More
Website

www.dianarutherford.com

About Me

I am looking for a choir that would be interested in performing the "Requiem Aeternam Pacem 9/11". I composed the Requiem in memory of the heartbreaking loss of life on September 11, 2001.

That morning, my husband and I were getting ready for work. We turned on the TV to breaking news about a terrible accident. An airplane had collided with one of the World Trade Center Twin Towers in New York City. I immediately started praying for all the people in the plane and the building.

I was frozen in horror as we watched the second plane fly into the second tower. At that moment, I knew we were under attack. I didn't know anyone who died that day, except they were my brothers and sisters. My heart was broken with sorrow. I remembered the pain I felt for Oklahoma City and Columbine. I couldn't imagine worse. We all changed that day. Our sense of safety was also destroyed on 9/11. The following days, I watched our country become united in mourning.

Music has always been my solace for grief. I started to compose the Requiem, and carried it in my mind for ten years. The "Requiem Aeternam Pacem 9/11" is my prayer for peace. I made music videos for the 10 movements of the Requiem.


The videos have the choir voices in Ahhs. I would like to find a choir that would be willing to sing for a video. Please watch the videos and click on the sheet music icon next to the video. The performance time is 34 minutes.