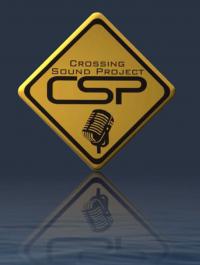 Personal Information
First Name

Stefania

Last Name

Zasa

Gender

Female
Location
Country

Italy

City

Torino
Musical Information
Musical Activities

Singer

Voice

Soprano
More
Website

www.cspmusic.eu

About Me

Crossing Sound Project
Born in 2010 from a passion for choral music and contemporary jazz Crossing
Sound Project consists of six items selected from the realities of
Piedmont's most renowned choirs and a trio of piano, bass and drums.
The repertoire is given to original transcripts written specifically
for the group.
Jazz and pop instrumental alternate in a captivating spectacle of
great interest.
The group has performed gaining acclaim from critics and audiences.
In September 2011, the Crossing Sound Project has recorded
the CD "Reflection" and another entry is currently being prepared.
The group, some of his projects, he also collaborates with a string
quartet "Gli Archimisti".
Since its founding, the Sound Crossing Project has as its artistic
director Massimo Peiretti senior professional in the field of music, he
studied Composition, Piano and Orchestra Conducting under the guidance of
Maestro Ruggero Maghini and Maestro Fulvio Angius at Conservatory of Music
"G. Verdi "in Turin.
From 1974 to 1982 he directed the choir and the orchestra of the
Conservatory "G. Verdi "in Turin.
Since 1989 he has been teaching tenure at the Conservatory of Music
"G. F. Ghedini "Cuneo.
Since 1981 he has been nothing - chorus master at the Teatro Regio in
Turin and Director of the Chamber Choir of the same institution, after assuming
the post of Principal Conductor, a position she held until July 1994.
Since September 1995 he was appointed Deputy Director and stable -
Artistic Director of the "Academy Stefano Tempia" of Turin in the
various seasons directing the orchestra of the Academy consists of
professionals from major orchestras including RAI and Theatre Royal and young
talent. Since June 2000 he was appointed Artistic Director held office until 2008.
From 1996 he worked as chorus master at the Theatre "Carlo
Felice" in Genoa until 2000.
He has worked with the Teatro Comunale of Florence and the Theatre "La Fenice" in Venice.
From 1994 until 2010 he directed the choir "The Choristers
Turin" with whom he developed an intense concert activity in Italy and
abroad.
From 2006 to 2008 he directed the Vocal Ensemble group of 900 professionals specializing in music of the '900 and contemporary.