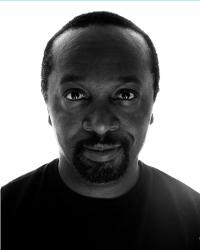 Personal Information
First Name

CG

Last Name

Fraser

Gender

Male
Location
Country

United Kingdom

City

Luton
Musical Information
Voice

Bass

Member of Choirs

We3
More
Website

www.we3vocal.com

About Me

Fraser started his musical life as a trumpeter playing in the county orchestras. He went on to University to study Performing Arts and then for the next fifteen years spent his time working in musical theatre as a singer, actor and dancer.

Fraser spent nearly a decade in London's West End performing in shows such as "Simply Heavenly", "Five Guys Named Moe" and "The Lion King" where he played the part of "Banzai". He followed this up by touring these shows around the UK and beyond, ending up in Paris playing the part of "Scar".

Despite having a very large vocal range it was Fraser's strong and silky bass tones that brought him to the attention of two of the UK's most successful a cappella groups - "The Flying Pickets" and "The Magnets". With them he has toured the ​world from Australia to Zimbabwe and many countries in between as well as recording extensively and appearing on numerous radio and television shows.

Whilst not on tour Fraser spends his time composing, ​arranging and working as a film maker and photographer making corporate films, music videos and anything else that takes his fancy..!