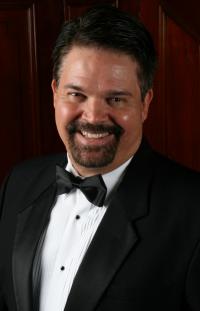 Personal Information
First Name

Todd

Last Name

Wilson

Gender

Male
More
Website

www.nashvillesingers.org

About Me

A native of West Palm Beach, Florida, Todd's experience as a singer started at age six. His skills at choral conducting became evident at age 17 when he earned the position of Senior Student Conductor of his Advanced Mixed Chorus in high school.



He moved to Dallas, Texas in 1982 to join the internationally-acclaimed Vocal Majority Chorus, winner of 11 International Chorus Championships. He served as a section leader and member of the VM performance team for over 10 years, winning six International Championships with the chorus from 1982 to 2000.



During his tenure with the VM, he also joined forces with three other singers in 1990 to form a quartet called ACOUSTIX. That foursome was judged "best in the world" within six months of forming. ACOUSTIX has produced five CD projects since 1991 and has appeared on another 21 audio and video releases. The award-winning foursome celebrated its 20th anniversary in 2010 and is still touring. ACOUSTIX has made almost 1000 appearances in 46 states of the USA, and ten other countries. From Carnegie Hall in New York, Roy Thompson Hall in Toronto to Muse Arc Hall in Tokyo, Todd and his fellow singers in ACOUSTIX have performed in some of the greatest concert venues in the world.



Wilson got his college education from the University of North Texas, Strayer University and Palm Beach Community College.



Over the last 30 years, Todd has served as Director of Music for six different mixed, male or female choral ensembles in Florida, Texas, Illinois, and now Tennessee.



In 200o, Wilson was inducted into the "Hall of Fame" of the Southwestern District of the Barbershop Harmony Society. He received the "President's Award" from the Brotherhood of Harmony Chorus in Schaumburg, Illinois, and the "Meritorious Service Award" from the Houston Tidelanders in Texas, a 90-voice men's chorus he led to two "Top 10" finishes in International Competition. Todd was honored as the first recipient of the Nashville Singers "Member of the Year" Award.



Todd Wilson has combined his life as a musician, husband, and father with recognized work as a marketing professional and creative solutions strategist, specializing in the non-profit sector.


He has guided Nashville Singers from the beginning with his vision for attaining the highest standards of choral excellence on and off the stage. His enthusiasm for the impact of choral music on the lives of both singers and listeners is evident at any rehearsal or public performance, as well as through the music itself.



Wilson's past and present affiliations include the American Society of Association Executives, Nashville's Center for Non-Profit Management, National Academy of Recording Arts & Sciences, American Society of Composers, Authors & Publishers, the Gospel Music Association, Chorus America, the Barbershop Harmony Society, and the Contemporary A Cappella Society of America.