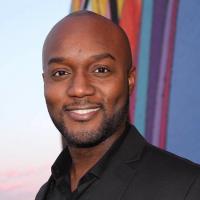 Personal Information
First Name

Sydney

Last Name

Guillaume

Gender

Male
Location
Country

United States

State

California

City

Los Angeles
More
Website

www.sydneyguillaume.com

About Me

Sydney Guillaume (b. 1982), originally from Port-au-Prince, Haiti, came to the United States at the age of 11. His compositions have been praised by the Miami Herald for their "impressive maturity and striking melodic distinction." In 2004, he was named the Outstanding Graduate for the Department of Music Theory and Composition at the University of Miami Frost School of Music, where he received his Bachelor of Music in Composition with an emphasis in Media Writing and Production.

Guillaume is an active member of the choral community as a composer, singer and conductor. In 2013, he conducted the Pennsylvania Music Educators Assosiation (PMEA) District 12 Honor Choir. Taking great pride in his Haitian roots, Guillaume hopes that his choral works will serve as an ambassador for his country and foster an awareness of the beautiful culture that exists amidst the economic and political turmoil. Guillaume is in high demand for commissioned works. He has written original works for renowned choirs such as The University of Miami Frost Chorale, The Nathaniel Dett Chorale, Seraphic Fire, Illinois Wesleyan University Collegiate Choir, The Saint Louis Chamber Singers, The Miami Children's Chorus, Kokopelli Choir, and The Westminster Chorus. His music has been performed at numerious American Choral Directors Association (ACDA) conferences and abroad.

Beyond choral music, Guillaume has written original scores for Loyola Productions, a Los Angeles based non-profit creative media company, aiming to promote awareness of cultural and social justice issues. Guillaume currently resides in Los Angeles.