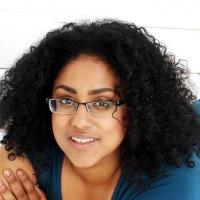 Personal Information
First Name

sophia

Last Name

hutchinson

Gender

Female
Location
Country

United Kingdom

City

London
More
Website

www.vocallysound.co.uk

About Me

I first sang my first solo when I was 4 years old at church. I remember it well because as I sang "Jesus Loves Me", I kept pulling my dress up higher and higher!!!

Since then I have been singing in different groups and choirs including the London Adventist Chorale. I have travel across the UK, Europe and the US as part of these groups.

As a mum of 4, those adventures took a back seat and I decided to create my own choirs. My first choir was called Pure Gospel Community Choir over 10 years ago. I now run a choir for mums called MumSing, I run weekly gospel singing workshops, direct The Big Choir, work with the Fieldfisher singers and run a Jewish women's choir! It's all go!