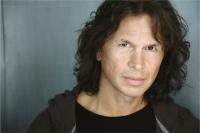 Personal Information
First Name

Rich

Last Name

Campbell

Gender

Male
Location
Country

United States

State

NY

City

New York
Musical Information
Musical Activities

Composer
More
About Me

"Celebrate A New Day" (SSA) received its world premiere by the Australian Boys Choir as part of their gala 75th anniversary on August 17. "If I Can Sing, I Still Am Free," (SATB w/piano) had its world premiere by SACRA/PROFANA and the Summer Choral Intensive Choir on July 19 in San Diego. "If Ever There Is" (SATB) awarded by Philip Brunelle and VocalEssence as a selection for the 2013 Essentially Choral sessions in Minneapolis, and premiered by the Director's Chorus at the 2014 Southern ACDA Conference (Francisco Núñez conducting). "Coney Island" (SATB) has earned awards for choral composition from The Manhattan Choral Ensemble (world premiere May 21, 2011, at The Dimenna Center for Classical Music) and Octarium of Kansas City (midwest premiere March 3, 2012, Community Christian Church). "Apple Pie" (SATB w/piano) winner of 2014 Wasatch Chorale Ars Nova Emerging Composers Competition. "Winter Stars" (SSA) performed by MIT Women's Chorale, December, 2012. "Shelled" and "I Know That" earned awards and were selected for performance at Center City Opera Theatre's "Art Songs For The 21st Century" concert on March 10, 2012. Performance at the Ethical Society of Philadelphia.
The brass quintet Brass Initiative has recorded "Variations On A Groove." "American Riffs," for brass quintet, was a winner of a competition & premiered at Indiana State University's Contemporary Music Festival. "Come On In," for brass quintet, was a winner of a competition sponsored by the Washington Composers Forum.

As a songwriter, Rich has co-written songs on an album by The Triplets which was nominated for a Grammy. With Cadillac Moon, he co-wrote most of their two CD's, including the song "Show Me Your Tattoo," played in the film "Devil's Advocate." New Age pianist Christopher Peacock has included Rich's piece "Home Again" on the CD's "Destinations" and "Elements: Earth". Rich is a member of the New Dramatists Composer/Lyricist Studio. He collaborated with performance artist Erin Markey on her solo musical, Puppy Love, a Stripper's Tail. This show has been produced at Manhattan's Dixon Place, Hudson Guild Theatre, The Green Room Theatre, and PS 122 (soloNOVA Arts Festival).