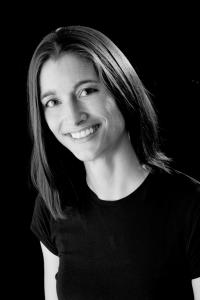 Personal Information
First Name

Krista

Last Name

Blackwood

Gender

Female
More
Website

www.octarium.org

About Me

Octarium's Artistic Director Dr. Krista Lang Blackwood brings a diversity of education and experience to her conducting that helps make Octarium one of the freshest vocal sounds in American choral music. Octarium's philosophy is more one of chamber musicians than traditional choral singers, exemplifying the concept of "musical synergy," and singing with such combined artistry that phrasing, breath, nuance, and dynamics all happen spontaneously. The eight singers become so connected that they think and sing as one, and the results are "breathless unity, polish and meticulously crafted balance" (Paul Horsley, Kansas City Star).

Blackwood has been a professional singer since 1987, when she became soprano section leader in an Episcopalian church choir under the direction of acclaimed composer, director, and organist James Buonemani. An accomplished mezzo-soprano, Blackwood has toured internationally as a soloist and performed a wide range of musical genres from opera to musical theatre, choral music and oratorio. She graduated cum laude from Texas Christian University in 1992 with a Bachelor's degree in All-level Vocal Music Education. She completed her Master's degree in Vocal Performance in 2000, her Master's degree in Musicology in 2002, and her DMA degree in Voice in 2003, all from the University of Kansas. While at the University of Kansas, Blackwood sang under the baton of Simon Carrington, founding member of the Kings Singers. This experience was the culmination of a choral education garnered through the years under such choral directors as Ronald Shirey, Larry Palmer, Jing Ling Tam, Gordon Nelson, Craig Jessop, Z. Randall Stroope, Almeda Berkey, and Charles Bruffy.

Blackwood was director of choirs for St. Andrew's Episcopal Church in Kansas City from 2001-2007. While developing the choral program there, she hired eight section leaders. These section leaders formed an octet to provide music at special liturgies, and Octarium was born. Octarium has now expanded beyond the walls of the church and onto the world of international choral music, garnering a reputation for an almost uncanny choral blend, their voices "coalescing as a single instrument of tremendous power and depth" (Paul Friswold, RiverFront Times).

At each presentation, Octarium offers the polished choral sonority and embodiment of the philosophy, "Eight Singers, One Voice".