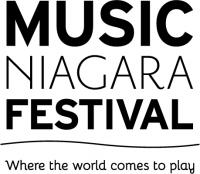 Location
Country

Canada

State

Ontario

City

niagara-on-the-lake
More
Website

www.musicniagara.org

About Me

Music Niagara festival has established itself as an annual cultural event, with a core audience and a capacity for networking with other arts, heritage and cultural organizations within the Niagara Region.

We offer performances of the highest quality that span the musical spectrum—chamber music, choral, vocal, contemporary, country, folk, jazz—stimulating audiences with the diversity of its programs and artists.

We are committed to excellence, musical diversity, emerging talent and our community.