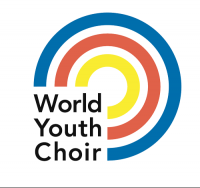 Personal Information
First Name

World Youth Choir
More
Website

www.worldyouthchoir.org

About Me

The World Youth Choir is one of the most original and important choirs that exists nowadays. Made of young singers between the ages of 17 and 26 from different nationalities, the World Youth Choir is a remarkable educational and social experience through different vocal traditions at the highest artistic level. The World Youth Choir is a really original social and artistic project. Artistically speaking, it is a unique experience for young singers to develop their musical and vocal talents by interacting with internationally recognized conductors and challenging repertoires in a professional level. Socially speaking, the World Youth Choir
contributes to the raising of new generations of "Citizens of the World". Thanks to having the chance of working and living together each summer or winter, a mixture of over 30 nationalities and cultures, an international networking that last even after the session is over, this young adults learn to be more opened, more comprehensive, tolerant and respectful with the other no matter his or her race, religion or political views. This is the reason why UNESCO has named this project Artists for peace, as a way to recognize its double mission, social and artistic.
Each summer the World Youth Choir, comprised of half new, half re-invited singers, meets in a different country of the world for two weeks of intensive rehearsals of a new repertoire with two different conductors with contrasting programs followed by a two weeks tour through the hosting country and neighboring countries presenting their music in major concert halls and prestigious cultural centers.
During the Tour, the choir intends to enhance its social and pedagogical mission by interacting with local schools, choirs and population in general in order to share THE WORLD with them through master classes, workshops and clinics. During the winter, when the rehearsing period is shorter, the same group of singers meets again in a different country in order to share the same experiences with a different group of people so they can truly be ambassadors of peace in the world.
The World Youth Choir is patronized by the International Federation for Choral Music (IFCM), Jeunesses Musicales International (JMI) and European Choral Association - Europa Cantat (ECA-EC). World Youth Choir : A truly educational and social experience in different vocal traditions on the highest artistic level.