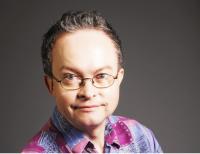 Personal Information
First Name

Richard

Last Name

Bull-Domican

Gender

Male
Location
Country

United Kingdom

City

Brentwood
Musical Information
Voice

Baritone

Member of Choirs

Men2sing
More
Website

www.men2sing.org.uk

About Me

Always had a love for music across most genres. Had absolutely no experience of performing music until I joined Men2sing in 2013 and quickly realised how much I'd missed out because life elsewhere had been too busy.

But had it really been too busy. I'm sure I could have squeezed some choir time into my life. Now, I'm making up for lost time.

The best hobby I've ever taken up!